When should you cash out your slot machine winnings
| » |
When you find yourself on a winning streak, the question arises, when should you cash out your slot machine winnings?  Slot machines have captivated the hearts of gamblers for generations, with their flashy lights, thrilling sounds, and the promise of life-changing jackpots. In this exhilarating article, we will explore the strategic timing of cashing out, offering insights and tips to help you make the most of your slot machine triumphs. Get ready to discover the secrets of maximizing your winnings and optimizing your overall slot machine experience.
---
#1 Online Casino For USA Players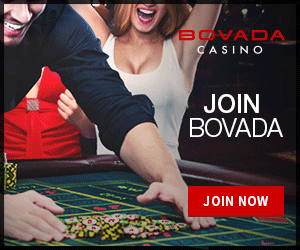 Bovada Casino
Bovada Casino is currently the fastest paying USA facing online casino. you get paid quick.Get up to $3000 in bonuses to play table games and slots. In addition you can play poker and sports bet. All USA Welcome
---
Knowing when to cash out your slot machine winnings is a delicate balance of strategy, discipline, and self-awareness. By recognizing the momentum of your winning streak, setting clear winning and losing limits, considering the presence of jackpots and bonus features, and factoring in psychological influences, you can optimize your cash-out decisions. Remember to approach slot machine gaming as a form of entertainment and always gamble responsibly within your means.
Riding the Winning Wave:
One of the factors to consider when deciding when to cash out your slot machine winnings is the momentum of your winning streak. If luck seems to be on your side and you find yourself hitting one winning combination after another, it can be tempting to keep spinning the reels in hopes of even bigger wins. However, it's important to remember that slot machines are ultimately games of chance. Streaks can come to an end, and the longer you play, the higher the likelihood of encountering losing spins. Cashing out during a winning streak ensures that you walk away with a pocketful of profits before luck takes a turn.
Setting Winning and Losing Limits:
Establishing clear winning and losing limits is crucial when it comes to cashing out your slot machine winnings. Before you start playing, determine the amount of money you are willing to win or lose during your session. For example, you might set a winning limit of doubling your initial bankroll or a losing limit of 50% of your starting funds. Once you reach either limit, it's time to cash out. This approach allows you to protect your profits and prevent excessive losses, keeping your slot machine experience enjoyable and financially responsible.
Consider the Jackpots and Bonus Features:
Slot machines often come with exciting jackpots and bonus features that can significantly enhance your winnings. When deciding when to cash out, it can be advantageous to consider the availability of these features. If you're playing a progressive jackpot slot and the jackpot amount has reached a record high, it might be tempting to continue playing in hopes of winning that life-changing sum. However, keep in mind that the odds of hitting the jackpot remain the same regardless of the current jackpot size. Cashing out after a significant win can be a smart move, allowing you to savor your success and potentially explore other slot machines with enticing bonus features.
Time and Patience:
Timing your cash outs can also be influenced by the length of your gaming session. If you're playing for a short period, such as during a quick break or while waiting for an appointment, it might be wise to cash out sooner rather than later. This ensures that you maximize your winnings within the limited time available. On the other hand, if you have a longer gaming session planned, pacing yourself and being patient can lead to a more satisfying cash-out strategy. By playing for an extended period, you increase your chances of hitting winning combinations and potentially larger payouts. Just remember to remain disciplined and stick to your predetermined winning and losing limits.
The Psychological Factor of Cashing Out
Another aspect to consider when deciding when to cash out your slot machine winnings is the psychological factor. Winning can evoke a rush of excitement and adrenaline, making it easy to get caught up in the thrill of the moment. This heightened emotional state can cloud your judgment and lead to impulsive decisions, such as continuing to play when you should be cashing out. Recognize the impact of emotions on your decision-making process and make a conscious effort to stay level-headed. Take a moment to reflect on your goals, assess your current position, and make a rational choice that aligns with your initial intentions.
Varying Betting Strategies:
Slot machine enthusiasts often employ varying betting strategies to enhance their slot machine experience and potentially increase their winnings. One popular approach is the "progressive betting" strategy, where players adjust their bet size based on their wins or losses. For example, if you've been on a winning streak, you might consider increasing your bet to capitalize on the momentum. Conversely, if you've experienced a series of losses, you might opt to lower your bet size to minimize potential losses. However, it's crucial to remember that no betting strategy guarantees consistent wins, as slot machines operate on random number generators.
While betting strategies can add an extra layer of excitement to your gameplay, they should not dictate your decision on when to cash out your slot machine winnings. Instead, focus on the overall performance of your session, including your bankroll management, winning limits, and time spent playing. Cashing out should be based on sound judgment rather than solely relying on betting patterns.
Additionally, it's important to note that every slot machine has a predetermined return-to-player (RTP) percentage, which represents the average amount of money that will be returned to players over time. While RTP is a useful metric to understand the long-term payout potential of a slot machine, it doesn't guarantee immediate wins or losses. Each spin is independent of the previous ones, and luck plays a significant role in determining the outcome.
Ultimately, the decision of when to cash out your slot machine winnings should be guided by your personal goals, financial situation, and enjoyment of the game. Maximize the thrill of the slot machine experience by making informed choices, being mindful of your bankroll, and embracing responsible gambling practices. So, the next time you find yourself spinning the reels and hitting those winning combinations, take a moment to assess the situation and determine the perfect time to cash out your well-deserved winnings.
---
$3000
Bonus
98.79% RTP
Player Rated 4.98
out of 5.00
1 Day
Average Payout Time
Instant With Bitcoin
Review
Bitcoin Welcome
Play Now
$1000
Max
Bonus
98.7 % RTP
Player Rated 4.87
out of 5.00
2 Days
Average Payout Time
Faster With Bitcoin
Review
Bitcoin Welcome
Play Now
$3500
Bonus
98.1 % RTP
Player Rated 4.81
out of 5.00
2 Days
Average Payout Time
Faster With Bitcoin
Review
Fast Payouts
Play Now
$2000
Bonus
98.0 % RTP
Player Rated 4.76
out of 5.00
3 Days
Average Payout Time
Faster With Bitcoin
Review
Bitcoin and all USA
Players Welcome
Play Now
$3000
Bonus
98.4 % RTP
Player Rated 4.71
out of 5.00
Instant Cashout
Average Payout Time
3 Days If Not Using Bitcoin
Review
Instant Payouts
Play Now
Listed above are the top 5 Casinos Allowing U.S. Players. While there are many great online casino's accepting USA players, these are the best. If you would like to see other good Casinos Allowing US Players please see our full list here.