Ethical Considerations of Predictive AI
| » |
As predictive AI technology continues to make significant strides in the world of sports betting, it is important to critically examine the ethical considerations associated with its implementation. While predictive AI offers numerous benefits, such as data-driven insights and improved decision-making, its adoption raises concerns regarding fairness, integrity, and the potential for exploitation. In this article, we delve into the ethical considerations of predictive AI for sports betting, exploring issues related to fairness, transparency, data privacy, and responsible gambling.
---
#1 Online Casino For USA Players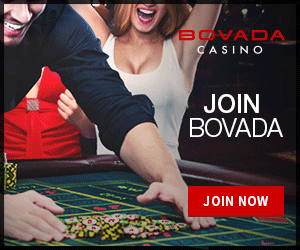 Bovada Casino
Bovada Casino is currently the fastest paying USA facing online casino. you get paid quick.Get up to $3000 in bonuses to play table games and slots. In addition you can play poker and sports bet. All USA Welcome
---
While predictive AI holds immense potential for improving decision-making and enhancing the sports betting experience, it is crucial to address the ethical considerations associated with its implementation. Fairness, transparency, data privacy, responsible gambling, bias mitigation, and the prevention of unintended consequences should be at the forefront of discussions surrounding predictive AI in sports betting. By proactively addressing these ethical considerations, regulators, platforms, and users can ensure that predictive AI is leveraged responsibly, maintaining the integrity of sports betting while prioritizing the well-being of individuals and the overall fairness of the industry.
Fairness and Competitive Balance:
One of the primary ethical concerns surrounding predictive AI in sports betting is its impact on fairness and competitive balance. AI-powered algorithms have the potential to provide certain individuals or organizations with a significant advantage over others. Those who have access to more advanced technology, larger datasets, or more sophisticated AI models may enjoy an unfair edge in predicting outcomes and placing bets. This can create an imbalance in the betting landscape and compromise the integrity of the sports betting ecosystem. Regulators and platforms must ensure that adequate measures are in place to promote fair play and maintain a level playing field for all participants.
Transparency and Accountability:
The opacity of predictive AI algorithms and the lack of transparency in their decision-making processes pose ethical concerns. Bettors should have access to information regarding how predictive AI models are developed, the data sources used, and the methodologies employed. Transparency ensures that users can evaluate the reliability and accuracy of the predictions generated by AI models. Moreover, the accountability of AI models and their operators is crucial in maintaining trust and ensuring that ethical standards are upheld. Platforms and regulatory bodies should implement mechanisms to promote transparency and accountability, such as independent audits, disclosures of data sources, and public reporting on the performance of predictive AI models.
Data Privacy and Security:
The use of predictive AI in sports betting relies on vast amounts of data, including personal information, team and player statistics, and historical records. Ethical concerns arise when it comes to the privacy and security of this data. Users must have confidence that their personal information is handled responsibly and protected from unauthorized access or misuse. Additionally, the ownership and control of the data used by predictive AI models should be clearly defined, ensuring that data subjects' rights are respected. Robust data protection measures, including encryption, anonymization, and strict access controls, should be implemented to safeguard the privacy and security of user data.
Responsible Gambling:
Predictive AI has the potential to enhance the betting experience by providing data-driven insights and improving decision-making. However, it is essential to address the ethical implications of responsible gambling. While AI models can provide valuable information, they should not be seen as a foolproof solution or a guaranteed path to success. Bettors must maintain personal responsibility, exercise self-control, and make informed decisions based on their own judgment and analysis. Platforms and operators should actively promote responsible gambling practices, including setting limits, providing resources for problem gambling, and encouraging a balanced approach to betting that considers both the entertainment value and the potential risks involved.
Bias and Discrimination:
Predictive AI models are trained on historical data, which can inadvertently embed biases and perpetuate discriminatory outcomes. If the historical data reflects societal biases or prejudices, AI models may inadvertently learn and reinforce these biases, leading to unfair predictions. This raises significant ethical concerns, particularly in relation to sensitive attributes such as race, gender, or nationality. It is crucial to ensure that AI models are trained on diverse and representative data, and that steps are taken to mitigate bias and discrimination. Regular monitoring and auditing of AI models can help detect and address any biases that may arise.
Unintended Consequences and Problem Gambling:
The widespread use of predictive AI in sports betting may have unintended consequences, including the potential for increased problem gambling. AI-powered algorithms can provide users with a sense of false confidence, leading to impulsive or excessive betting behavior. The excitement and allure of accurate predictions can create a risk for vulnerable individuals who may develop gambling-related issues. Responsible gambling measures should be reinforced, such as self-exclusion options, age verification mechanisms, and access to support services for those affected by gambling addiction. Continuous monitoring and research are essential to assess the impact of predictive AI on problem gambling rates and to identify potential harm.
---
$3000
Bonus
98.79% RTP
Player Rated 4.98
out of 5.00
1 Day
Average Payout Time
Instant With Bitcoin
Review
Bitcoin Welcome
Play Now
$1000
Max
Bonus
98.7 % RTP
Player Rated 4.87
out of 5.00
2 Days
Average Payout Time
Faster With Bitcoin
Review
Bitcoin Welcome
Play Now
$3500
Bonus
98.1 % RTP
Player Rated 4.81
out of 5.00
2 Days
Average Payout Time
Faster With Bitcoin
Review
Fast Payouts
Play Now
$2000
Bonus
98.0 % RTP
Player Rated 4.76
out of 5.00
3 Days
Average Payout Time
Faster With Bitcoin
Review
Bitcoin and all USA
Players Welcome
Play Now
$3000
Bonus
98.4 % RTP
Player Rated 4.71
out of 5.00
Instant Cashout
Average Payout Time
3 Days If Not Using Bitcoin
Review
Instant Payouts
Play Now
Listed above are the top 5 Casinos Allowing U.S. Players. While there are many great online casino's accepting USA players, these are the best. If you would like to see other good Casinos Allowing US Players please see our full list here.